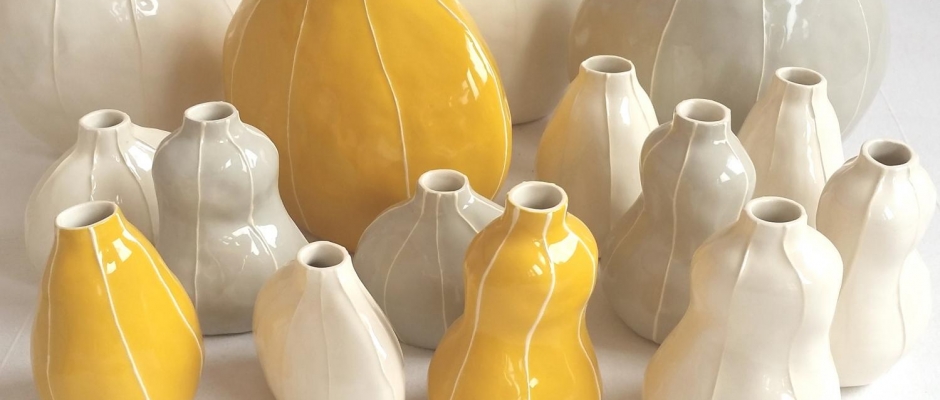 tableware
VIT porcelain tableware, by Kristin Nelson of Kri Kri Studio, includes a 11.5" dinner plate, 8.5"salad plate, small bowl, large bowl and mug.
VIT
is dishware safe and
it's durability makes it practical for everyday use. The colors currently available are gray, taupe, coral red,
jade green, and
Danish blue. Each color has been selected for the way they compliment food and works well with every other color in the collection. The contemporary look combines well with other styles too. Be encouraged to mix and match!
Because it is made by hand, VIT has a complicated simplicity. Each piece is unique, with
dimples in the hand-worked surface that catch light in a pleasing way. VIT modern dinnerware pieces
will take on a life of their own with use. It is very natural to develope a fondness for a particular mug or bowl.
VIT ceramics are all made in Seattle, USA
new!
VIT ceramics tiny sake cups & salt dishes in wooden gift boxes